Deutsche Version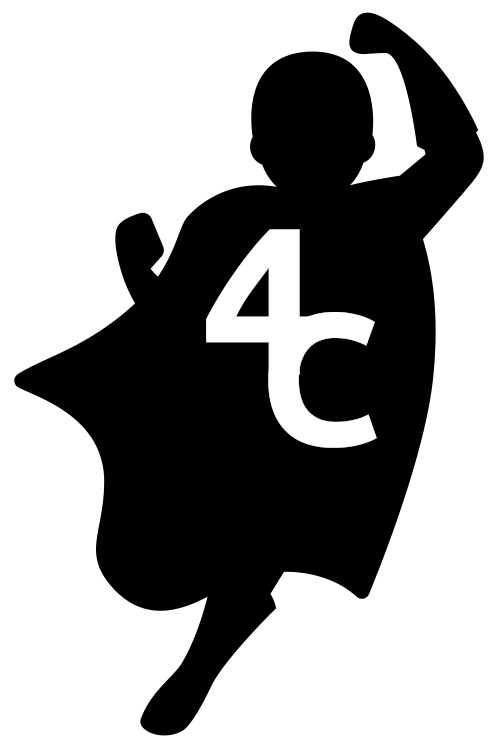 Deutsche Übersetzung des englischsprachigen Rollenspiels 4C System (eines ehemals unter anderem Namen extrem beliebten RPGs), nun frei lizensiert als Public Domain.
Von Phil Reed und Michael Hammes. Basierend auf Werken von Jeff Grubb und Steve Winter.
Deutsche Übersetzung: Sven Koerber-Abe und DeepL
Alle Dateien in einer zip-Datei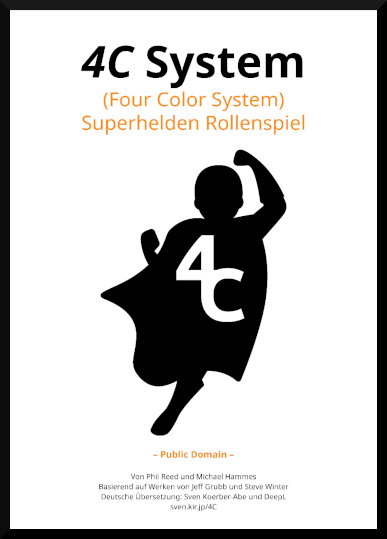 Das Regelwerk als einzelne Dateien
Das Regelwerk online
English Version
4C System Roleplaying Game (once an extremely popular RPG formerly known under another name) now freely licensed as Public Domain.
By Phil Reed and Michael Hammes. Based on works by Jeff Grubb and Steve Winter.
All files in one zip-file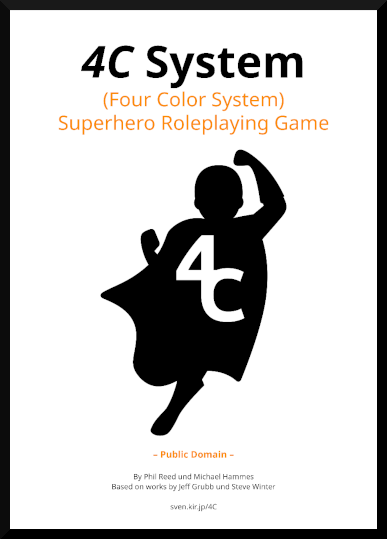 The 4C-Rulebook as single files
The 4C-Rulebook online
4C System - Other stuff